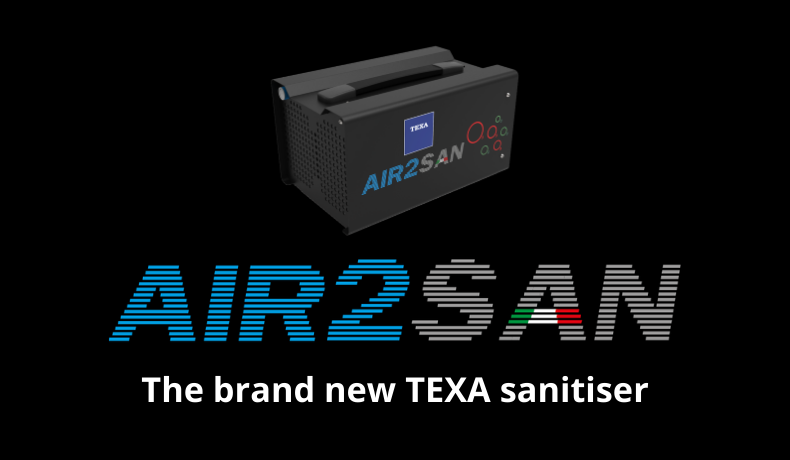 The New car interior disinfection solution from Texa
AIR2 SAN is a product designed and manufactured entirely in Italy.
It is expected that, after the development of the COVID-19 pandemic, disinfection will
become the most common and common vehicle maintenance work worldwide.
Garages, but also vehicle dealerships, car rental companies, taxis
transport companies, car washes and service stations will be required to
offer this service to their customers.
TEXA has developed a separate production line specifically for this purpose
dedicated to the automotive industry.
Strict criteria and exclusive functions guarantee elimination
any bacteria or virus.
Thanks to the special and exclusive process in which, at the end of the cycle,
ozone is converted to oxygen, the AIR2 SAN is the only disinfectant
for the automotive market, which guarantees its proper quality
before returning the vehicle to the customer.
Important for both driver and passenger protection and users
device.
Air2 SAN is also a great tool for disinfecting spaces
work.
Want more information?
Download the new AIR2SAN catalog here!